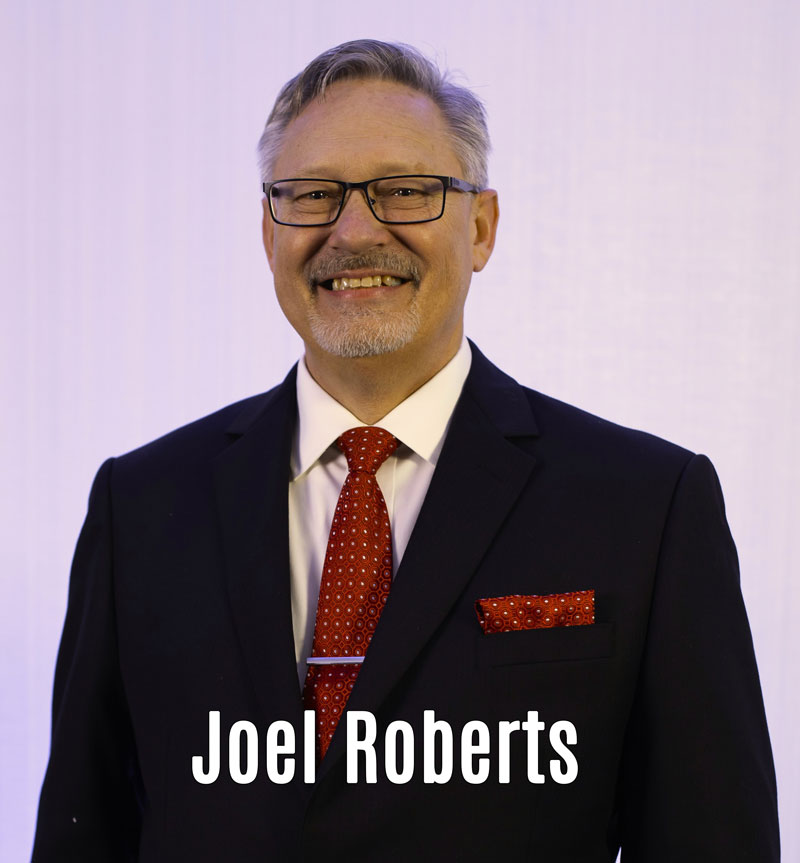 Born in Charlotte N.C. July 16, 1961, Joel became a Christian at the age of 7 under the leadership, guidance, and prayer of strong Christian Parents.
Joel's love for Southern Gospel music began at a very young age. Some of Joel's fondest childhood memories include riding with his father, Joe, and listening to and singing along with the old gospel songs.
Joel grew up in a family whose DNA included southern gospel music. At the age of 16, while living in Lawrenceburg, KY, our family formed The Roberts Family, a gospel group made up of Joel, his father Joe, mother Hilda, two brothers, and sister.
At 17, Joel formed the Lawrenceburg Quartet along with three others from his high school. They sang throughout the state of Kentucky and ministered to inmates in the prison system. Joel continued his singing in 1993 with The Hickory Grove Quartet of Charlotte, NC. In 1997, Joel joined the Kensmen Quartet (currently The Heritage Quartet). Joel looks forward to seeing what God has in store with Molded clay and this ministry.
Joel is blessed to be married 24 years to his beautiful wife, Jackie Roberts. They have 3 wonderful daughters; Beth, Lindsay, and Savannah, and 4 grandchildren; Devin, Noah, Mason, and Henry. Joel owns and operates a full-service insurance agency in Gastonia, NC. and he is a member of Hope Community Church of the Metrolina in Charlotte, NC.
Molded Clay is blessed to have Joel singing lead and we're praying for many years together!!!